© •Random •RSS

Shandi. 18. USA. Bi.
Kiss Me and E.L.F.
Alexander=Ultimate life bias.
Jongwoon=SJ bias forever.
Cloud. Ryeosomnia. Vitamin.
I love ALL 15.
SMTOWN LA. 8TH ROW.
Other SJ biases:
Leeteuk, Donghae, Eunhyuk, Kyuhyun, Heechul.
Other Loves
Ask
Picture credit goes to owners.
U-Kiss Blog
Facebook Twitter
The Kpop Directory!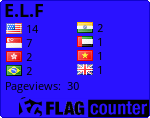 «
»